Why Invest In Real Estate?

There are many different ways to invest in real estate and many reasons why individuals choose to invest in real estate.
You can often tell why an investor chooses to invest in real estate by how he invests and the assets he acquires.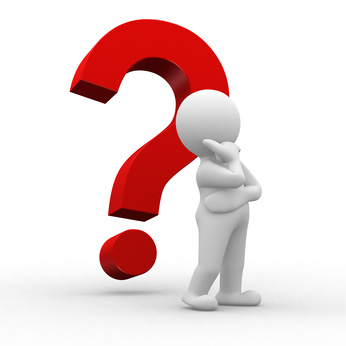 In this post I'm going to share with you our philosophy on investing in real estate and specifically why we invest in real estate the way we do.
There are 6 primary reasons why we invest this way and more importantly it's the synergy of these 6 reasons that make it an extraordinary investment.
Why We Invest In Real Estate
1. Control – we can directly improve the value of our investment
2. Demographics – we provide a solution to a problem
3. Tax Benefits – we make money and pay zero taxes or very little taxes (less than 5%)
4. Cashflow & Appreciation – we receive steady cashflow and capital gains appreciation
5. Leverage – we use leverage (the bank will give us 7 or 8 dollars for every 10 we need)
6. Infinite Wealth – we  protect our principal and recoup our initial investment in 12-36 months
Control
We invest in distressed real estate assets where we control the asset. With control ,we don't have to rely on outside sources to increase the value of the asset. We are able to directly add value by making improvements to the property which enable us to increase rent rolls and maximize the value of the asset.
Demographics
We only invest in real estate assets where demographics reveal a problem that we are able to provide solutions for. For example, one favorable demographic we have been providing solutions for is the Student Housing demographic. Colleges and universities can only house 30% of its current enrollment and over the next 10 years 80 million echo boomers will be turning the age of 18 and ready to enter college. Clearly the demographics show a current need for housing college students and that it will remain a need for many years to come.
Tax Benefits
One of the best tax advantages of owning real estate is the phantom depreciation you are able to write off each year. On paper, you get to depreciate a portion of the building each year, as an expense and reduce your taxable income. In our case where we are acquiring properties that actually produce positive cashflow and make money, we are able to receive all or a portion of that money tax free, thanks to the phantom expense of depreciation.
Cashflow & Appreciation
Newly renovated buildings and effective property management combined with favorable demographics is what allows for both steady cashflow and appreciation. By renovating the properties and bringing them up to their most efficient use we are able to increase the cashflow as well as create appreciation, as opposed to hoping for appreciation.
Leverage
The beautiful things about real estate is that banks like lending to real estate investments and typically lend 70-75% of the value of the asset. Leverage allows us to maximize our cash on cash returns while reaping 100% of the depreciation expenses and appreciation benefits.
Infinite Wealth
We structure our investment to produce the results of the Infinite Wealth Triangle. The end goal of our real estate investments is to receive an infinite return on our money. We acquire the asset, improve the building, raise the rents, increase the value and then re-finance and recoup the initial cash investment. Once this cycle is complete the end result of the investment looks like this.
1. 20-30% Equity in the deal
2. Cashflow coming in every month
3. All partner capital returned = None of our capital in the deal = infinite return of investment
src="https://cdn.carrot.com/uploads/sites/567/2013/09/Prop1.1-e1381809046187-300×236.jpg" alt="fixer upper houses philadelphia" width="300″ height="236″ />Innovative Real Estate Investing Solutions For Sellers, Buyers, and Investors
We provide honest solutions for Pennsylvania house sellers who need to sell fast and investors looking to grow their portfolio for better returns. 
Wealthy Passion is one of Philadelphia's premier real estate investing groups because we focus on doing things right.  We specialize in distressed single family houses (foreclosures, bank REO's, sellers who need to sell fast).  After we buy a house, the house is then remodeled and sold to a new home owner to love and live in.
At Wealthy Passion we believe our success is a result of the relationships we've built and our process in buying and selling quality houses.  Houses that we buy tend to be the ones that aren't the best looking in the neighborhood. So when we buy into an area, the community embraces us because we're helping to beautify the community they live in as well.

---